Congratulations on the establishment of cooperation between VITA turf and Peruvian distributors
On September 23, 2019, Guangzhou VITA Artificial Turf Co., Ltd and Lima XXX company of Peru formally signed a cooperation agreement, hereinafter referred to as VITA and Lima respectively. VITAGRASS will officially authorize Lima to promote and sell the local turf market. VITA will provide necessary technical support and basic knowledge training of turf.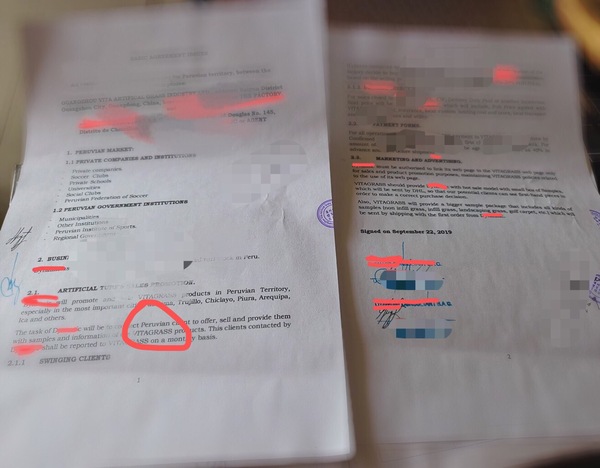 It must be a good start for VITA Turf and Lima, Peru.
Let's look forward to the good news from both sides, achieve win-win results, and wish
VITA turf a big sale in the Peruvian market.
Of course, we warmly welcome any other companies or enterprises willing to represent our factory lawn, and hope that our VITA artificial grass can be use widely all over the world!