On July 31th, 2018, VITA Grass was tested by LABOSPORT Grass UV. LABOSPORT is the world's leading sports venue and sports facility testing agency. It is a FIFA designated laboratory mainly for testing certified products based on sports federations, domestic or international standards.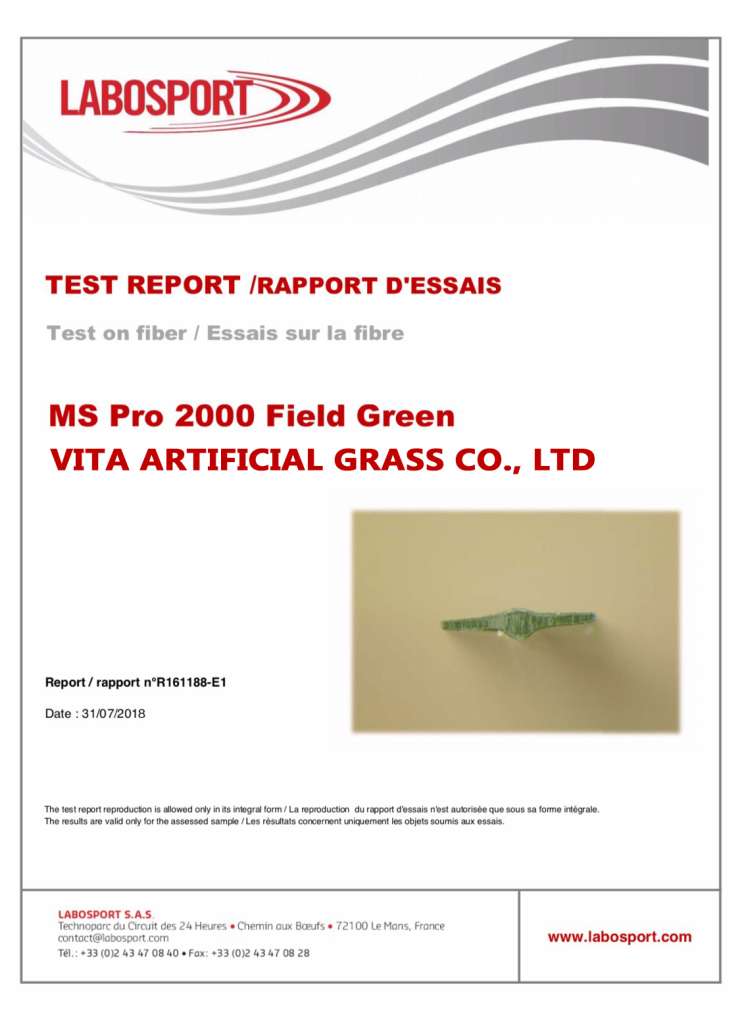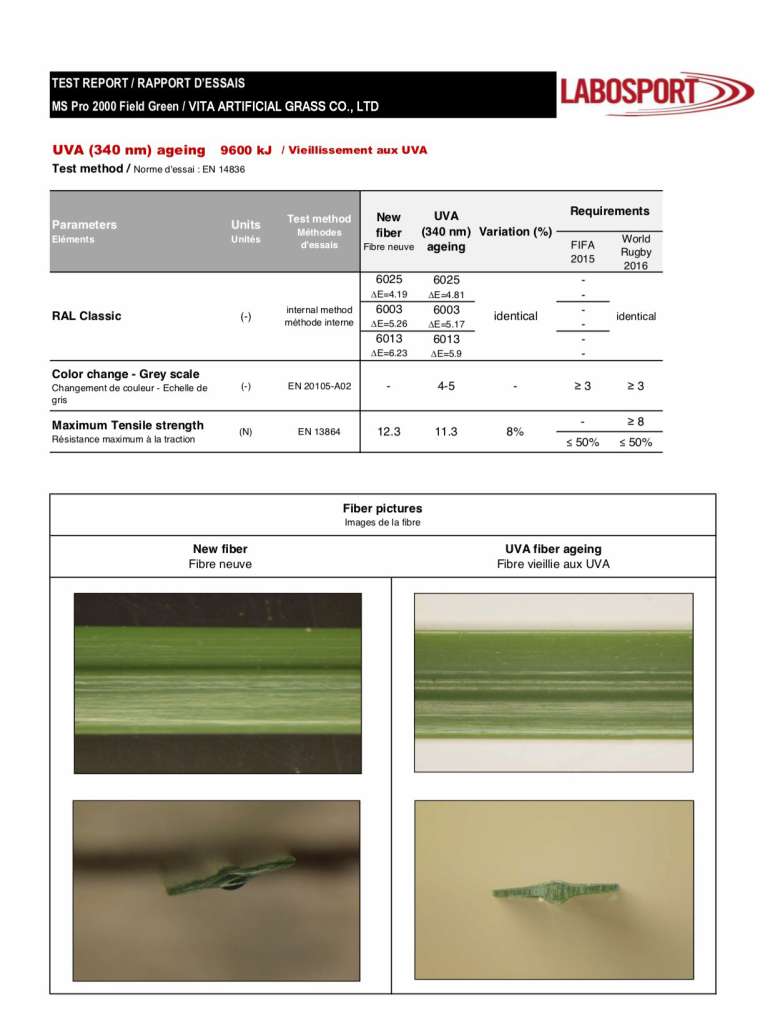 VITA Grass Prostar and Proline have withstood 5,000 hours of UV testing and successfully completed the FIFA certification step. Anti-UV is one of the important indicators to test the quality of artificial turf. Outdoor artificial turf is exposed to the sun for a long time, and UVA and UVB in the sun will accelerate the aging of the artificial turf, and will also cause the lawn to fade. Under normal conditions, the artificial turf with strong anti-UV performance is durable, more stable, not easy to age and has a long service life.
VITA has always been "All best for best you" as our business philosophy to ensure a safe and healthy sports experience for customers.