How to choose artificial grass manufacturer for your football field?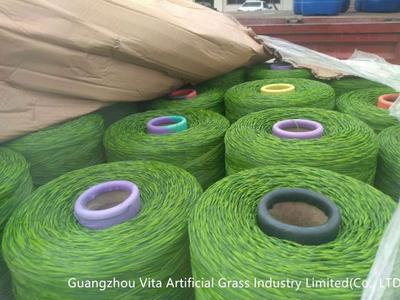 Since the introduction of artificial turf in the country in the late 1980s, artificial turf manufacturers have sprung up from the early days to the market, and the emerging situation of the artificial turf has sprung up from the import to the core technology of artificial turf and exported to the world. Artificial turf manufacturers have entered the era of blooming flowers and contending.
Squandering is fascinating, which company can do business with integrity, comprehensive service, which artificial turf with better quality, which artificial turf is affordable, which artificial turf is more costeffective... consumers are facing the problem of choosing the right factory among the large number of the turf manufacturers in the market.
When you are not familiar with an industry, the more intuitive and first thing to consider is the popularity and reputation of artificial turf manufacturers. This is a better embodiment of a company's soft power. The popularity refers to the public's level of cognition, while the reputation refers to the degree of public recognition. A mature enterprise must have accumulated a certain public foundation and obtained a large amount of public evaluation information. The consumer has undergone simple identification and analysis. You can have a general understanding of the business.
What you need to get next is the enterprise information of the artificial turf manufacturer, such as the amount of registered capital, the length of operation, whether it has the ability of research and development, production, whether there is a certain scale of production base, the amount of production capacity, etc., the content is to some extent Reflects the overall strength of the company. Since artificial turf has a life span of 6 to 10 years, the selected enterprises must have the ability to develop stably and sustain ably for continuous after-sales service.
If you think that an artificial turf manufacturer knows that the information is in line with psychological needs, then it is better to conduct a field trip. When you talk about the paper, you will also have exaggerated words. If you don't pay attention, you may be hit by reality. But when you really enter the territory of the enterprise, a factory building, a row of various production equipment, when you look at the raw material particles through a series of procedures to become familiar artificial turf products, they are neatly coded The huge warehouse is medium sized with logistics vehicles..those uncertainties will become uncertain.
Of course, as a nonprofessional, there are still many things that cannot be confirmed. For example, whether raw materials and additives are environmentally friendly and have no harmful substances, can the performance be effectively reflected; whether the adhesive is environmentally friendly and durable, whether the extraction force and stability are in compliance with standards; whether the base fabric is tough and wearable. After all, artificial turf manufacturers need to provide effective test reports, such as FIFA, SGS, ISO14001, ISO9001, and so on.