Using artificial grass in hot weather will hurt kids and pets?
One of our client(also good friend) forward me an article from Facebook page before, the article mentioned that most of people are worrying that using artificial grass will get higher temperature in hot summers. So they can not accept to use artificial grass any more in case of high temperature will hurt their children and pets. But there are not a few people who use artificial turf.
Actually, as the development of artificial grass technology, nowadays, almost all of artificial grass are Anti-UV, it can use in hot weather even the high temperate in Africa country.
In 2018 World Cup, more than 90% sports fields are use the field that mix natural turf and artificial turf together.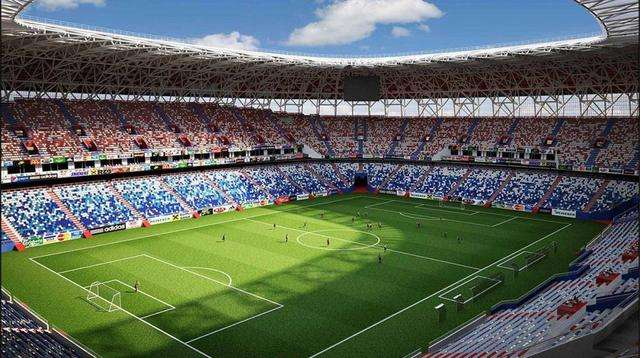 Artificial turf field mix natural turf in 2018 World Cup
In the past years, it is not strange that so many customers feel that it is quite unsafe to use artificial turf, so many people refuse to use artificial turf. For this reason, our VITA artificial turf factory conducts after-sales tracking for every customer who purchased our lawn. And asked customers from different countries and regions separately: The fact is our turf is safe even use under the hot weather.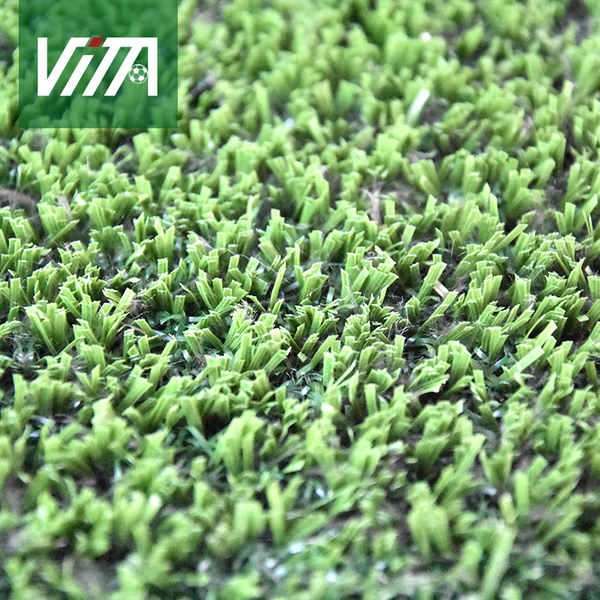 High density artificial grass
Here we are going to talk about the reason why will caused high temperature for artificial turf?
Using ecycle rubber granules (this is the low quality rubber) use for football field.
The grass use recycle raw materials instead of 100% new PE materials.
Hot weather in summer over 60℃。
The sand use to infill for home garden artificial grass.
How to avoid the problem may caused high temperature to the lawn?
Using rubber granules that made by new materials for football field.
Using 1005 new PE materials instead of recycle materials
If the temperature is over 60℃, your children and pets should stay inside which with air-conditional, why you allow your kids and pets play outside in such high temperature?
You don't need to infill sand for your home garden turf if you use high density artificial grass, that's would not have space for you to infill sand for high density artificial turf.